**Find me on Facebook, Instagram, and Twitter!**
Hey Cleveland readers, have you heard? LEGO KidsFest is in town! While the show will be here through Sunday, November 6th, all tickets have sold out! They are currently touring so if you didn't get tickets or don't live nearby, check and see if they are coming to a city near you. Since my boys are simply in love with anything LEGO they were super pumped to attend opening night on Friday.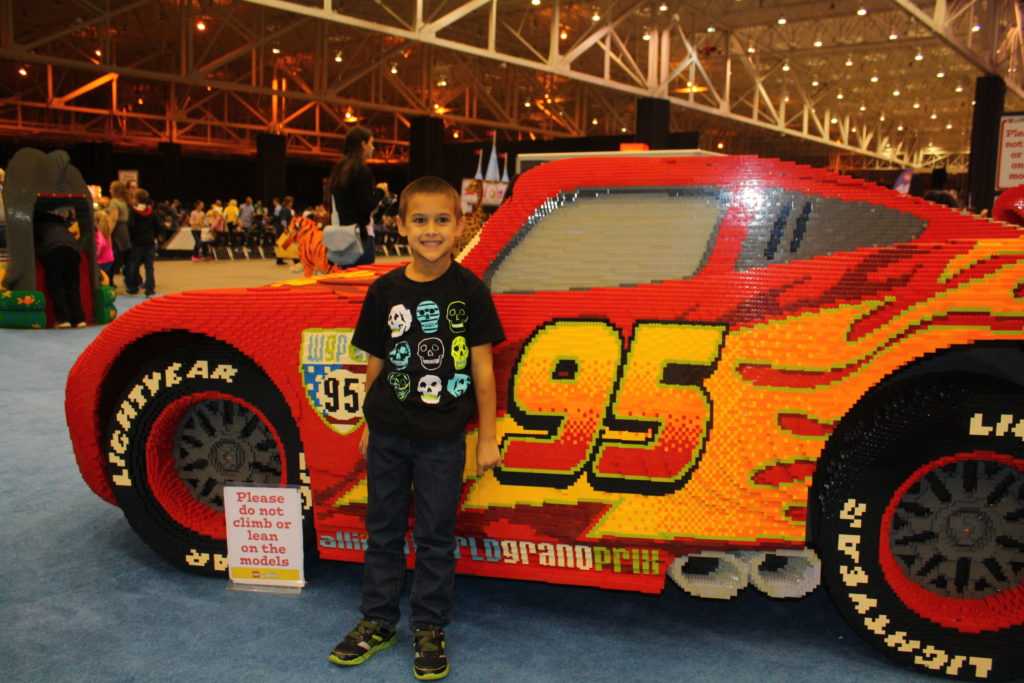 If you are attending LEGO KidsFest, here are a few tips!
Grab a map: LEGO KidsFest is HUGE and there are so many interactive areas that you won't want to miss one! Maps are located right when you walk in and also at the Information Center. Pay special attention to the starred areas on the map as these are special attractions where they give away small LEGO sets to take home!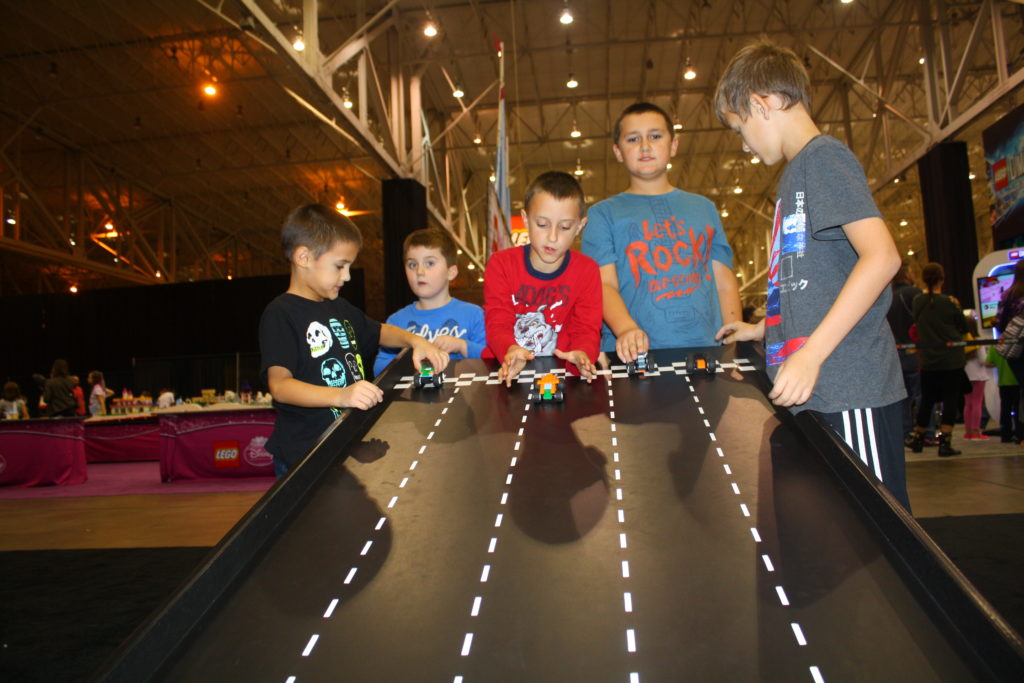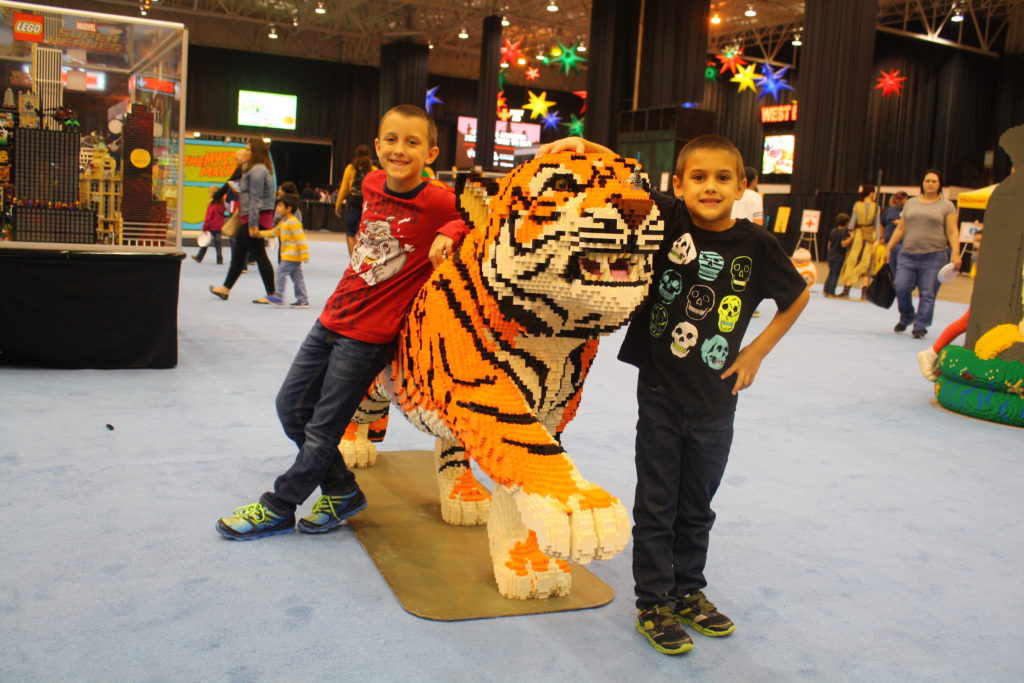 Bring your camera: There are some fun exhibits to participant in but there are also some amazing LEGO models that you are sure to want pictures with. From The Hulk to Batman and even Lightning McQueen, you're kids will want pictures with them all.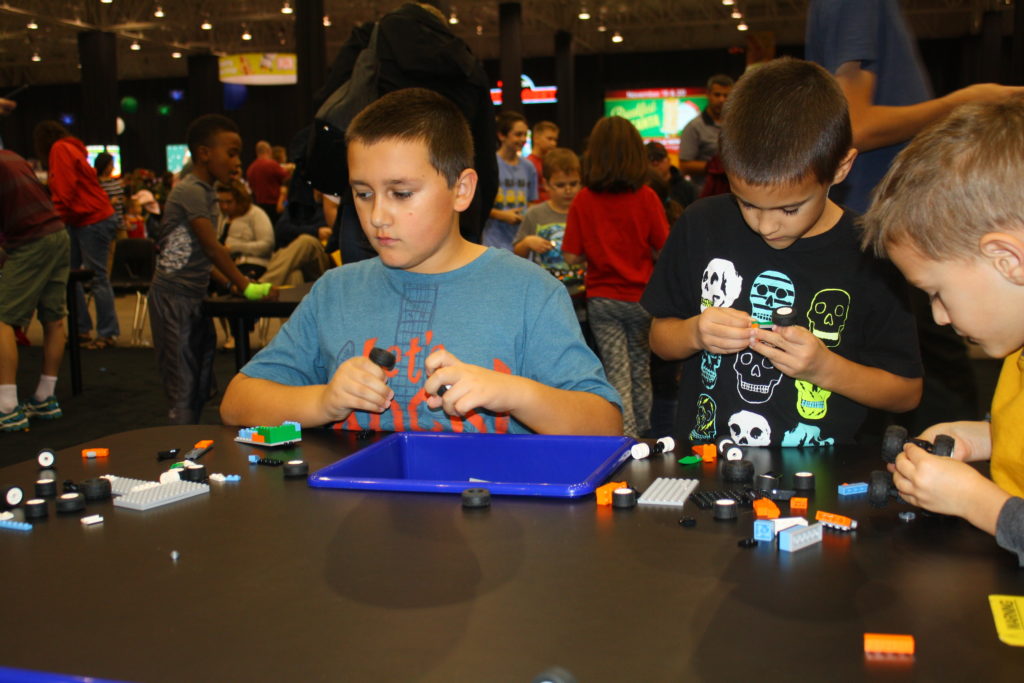 Give yourself time to explore: If you have the time to spend the whole open session at Lego KidsFest, then do it! Between building opportunities, shows, games and more, you won't want to rush through. My boys spent most of our time at several of the building stations and we still had to pry them away from each one.
Watch a show: While there are a ton of exhibits and building opportunities there are also a couple shows that you'll want to attend. These interactive shows are highly entertaining and will keep your whole family engaged. Check out your map to see the times they are available.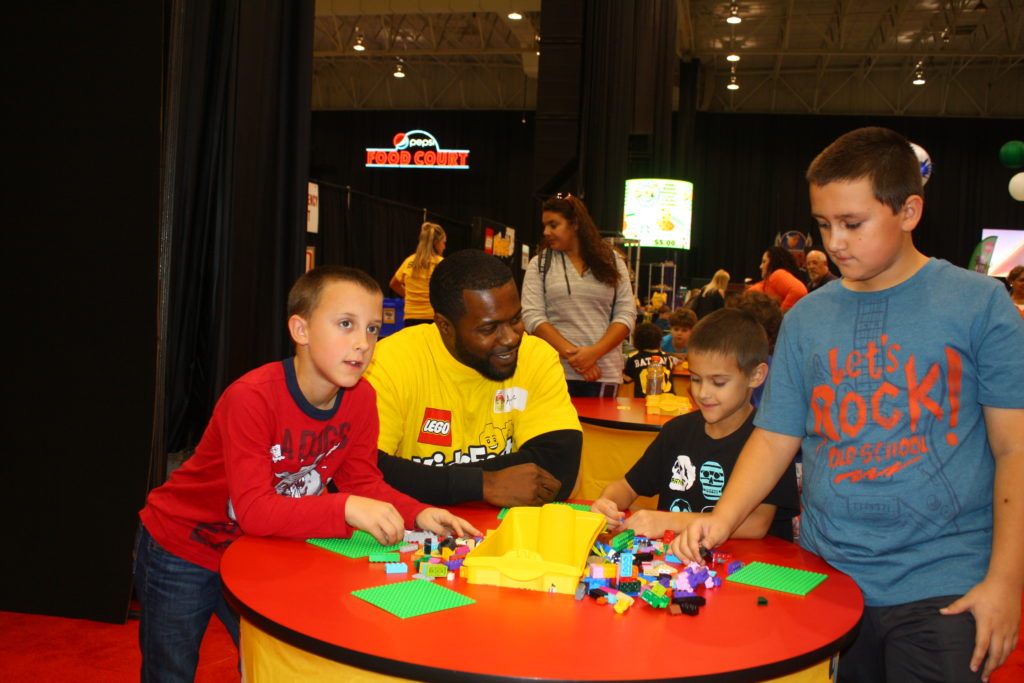 Don't miss the LEGO store: Before you leave be sure you browse around the LEGO store. Not only did we spot some rare LEGO sets but they also offered up some deals! I grabbed my boys a each a souvenier and still spent under $20! I'd say that's a deal!
My whole family gave LEGO KidsFest a big thumbs up! If LEGO KidsFest is coming to your town be sure to get tickets early! Tickets often sell out at cities nationwide, so don't miss out!
Keep up to date on everything LEGO KidFest!
~ Facebook page
~ Twitter page
~ Instagram page